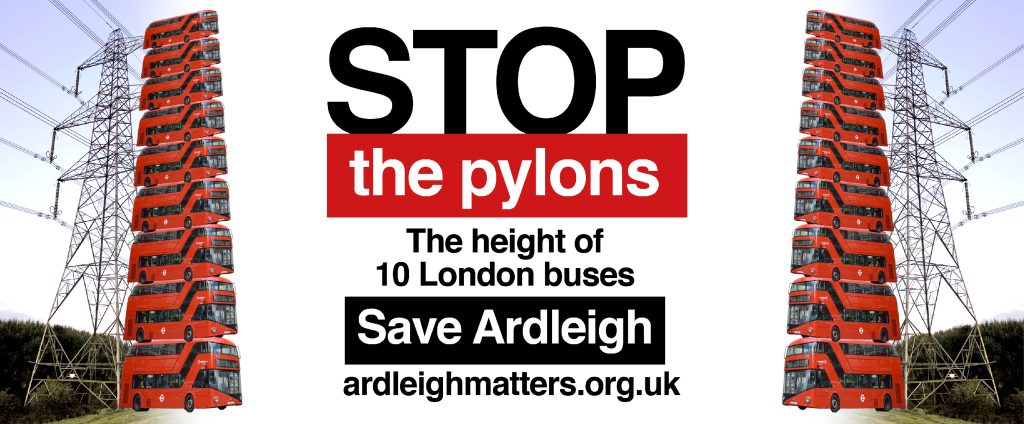 ARDLEIGH SURROUNDED BY 50m PYLONS
East Anglia GREEN is a proposal by National Grid to reinforce the high voltage power network in East Anglia between the existing substations at Norwich Main in Norfolk, Bramford in Suffolk and Tilbury in Essex, as well as connect new offshore wind generation.
As well as affecting many villages along its route it particularly affects Ardleigh. This proposal basically surrounds Ardleigh with 50m high pylons, plus installing substations the size of 11 football pitches taking up valuable farmland.
SIGN UP AGAINST THE PYLONS HERE
Essex Suffolk Norfolk Pylons SURVEY (complete by 13th June)
INFORMATION ON THE PROJECT & Other Action Groups
Suffolk Energy Action Solutions
LOCAL CONSULATION Saturday 28th May 10am to 4pm Lawford Venture Centre
Remember – we have to be commited to the long game. The whole process could last years.