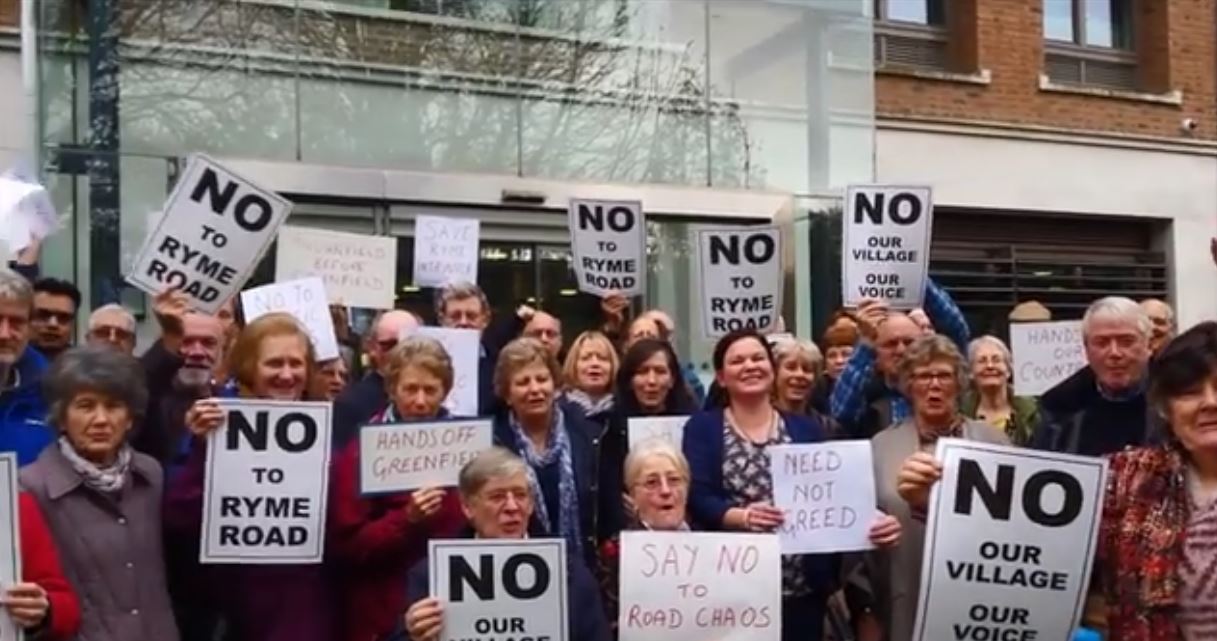 There is cause for celebration in a village near Sherborne after an appeal to build a major new development was dismissed.
Gladman Developments Ltd applied in October 2015 to build 98 homes on land off Ryme Road, which links the villages of Yetminster and Ryme Intrinseca to the south of Sherborne.
West Dorset District Council refused the plans and the developer subsequently appealed, which led to a public inquiry in Dorchester in November 2016.
Yesterday afternoon (Monday, January 30), planning inspector Lesley Coffey published her final report and dismissed the appeal which means the houses will not go ahead.
Her decision has caused jubilation among local residents, with the parish council calling it a victory for local communities over "predatory" developers.
However, this decision comes as the district council announces it intends to increase the number of new homes and the speed at which they are being built.
Mrs Coffey ruled in favour of local residents despite concluding the district council did not have a five-year land supply – something it must demonstrate in order for its Local Plan to carry significant weight.
She noted, with reference to numerous developments in west Dorset (including the Barton Farm development in Sherborne), that the council had overstated the number of homes which it could deliver in the five-year period, adding that "the shortfall is continuing to grow."
She acknowledged that, while the new homes would have brought more money into the village and improved pedestrian access, the development would have led more people to commute by car, making it "unsustainable".
Read more at http://www.somersetlive.co.uk/new-homes-near-sherborne-appeal-dismissed-but-more-development-could-be-on-the-way/story-30100083-detail/story.html#qHlKSkkm4rPOsL5r.99