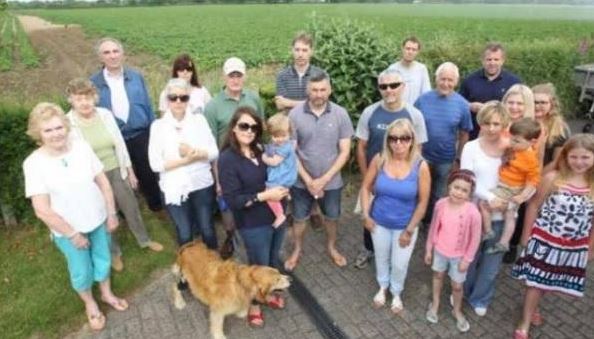 AN appeal has been lodged after plans to build 118 homes were thrown out by planning bosses.
Gladman Homes proposals to build the homes on land off Wick Lane, in Ardleigh, were refused by Tendring Council in July.
But the developer has appealed the decision.
Bosses at Gladman are, though, yet to reveal the grounds of their appeal.
Tendring Council threw out the plans saying they were too large for a rural settlement such as Ardleigh.
The authority also said the proposed site lies outside of the village boundary.
The original application was also submitted without a Section 106 agreement, which would include agreement to contribute towards health and education services.
The appeal is set to be heard by an inspector on March 14.
Campaigners have also instructed their own solicitor to act on their behalf during the hearing.
Ian Blackford, a spokesman for the group, said: "We believe this to be a farcical appeal which has followed a farcical application.
"Ardleigh is a rural settlement and has been for a number of years."
According to Tendring Council's local plan, only small development should take place in Ardleigh.
But that plan has not been approved by Government, leaving the district open to speculative development.
To join the campaigners, search Facebook for 'Ardleigh – Action Group'.
Click here to read the full article in the Daily Gazette.